What is Orgahexa?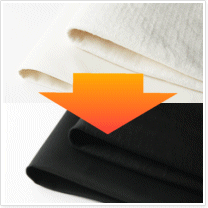 Orgahexa is a "plant-derived" material produced by carbonizing plant-based cellulose fiber, and is very gentle to your body.

Produced by carbonizing plant-based cellulose fiber at high temperature with our unique technology, this is a material that is safe to use and gentle to your body with the enhanced efficacy of charcoal.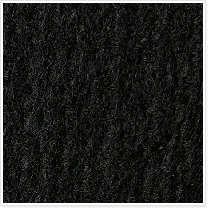 Orgahexa is made from "charcoal fiber". It has greater efficacy because it's not a charcoal-added material!

Orgahexa is not made from charcoal-added cotton/chemical fiber, but "100% charcoal fiber" generated by purely carbonizing fiber itself. With orgahexa, you can make most use of "great efficacy" of natural charcoal.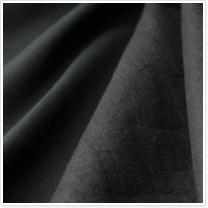 Light and soft, because it's made from "charcoal fiber"!@Comfortably support your healthy life.

There are two types of "Orgahexa" available: non-woven type and woven type. Just like normal fabric, it is soft and light, gently fits your body. It is also breathable, and can be used in various products including joint supports, clothes, bed lines, and interior products.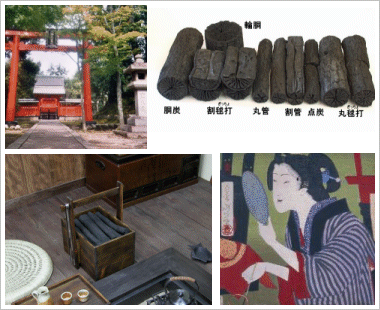 In old days in Japan, charcoal was used as fuel for Irori fireplace or everyday cooking. In Heian period that was more than 1000 years ago, charcoal was reportedly used as hair dye or an eyebrow pencil. Deodorant and antibacterial features of charcoal were regarded as sacred, therefore lots of charcoal was buried under the ground of shrines and temples. It is said that the reason traditional Japanese tea ceremony starts by making a fire with charcoal to boil water is that Samurai warriors who loved and were accomplished in tea ceremony sought mental calmness and healing through charcoal. Above all, it is worth noting that in Japan legend has it that "a charcoal burner never gets sick". Charcoal has been important and essential for healthy and peaceful daily lives of Japanese people.
Orgahexa, which is produced by carbonizing 100% pure plant fiber with special processing technique to obtain enhanced efficacy of charcoal, has been proven to have the following functions:
(1) Blood circulation-improving effect
(2) Far-infrared radiation effect
(3) Effect on deodorizing / absorbing harmful substances
(4) Antifungal, antibacterial / disinfectant effects
(5) Effect on reducing stress
(6) Reproducibility of the effects

These functions can be attributable to special carbonizing processes and Orgahexa's unique physical structures. Therefore, it is possible to further enhance certain effects selected from the above-mentioned functions by conditioning the manufacturing processes. By doing so, we can offer Orgahexa as an effective and versatile fiber material to meet various and specific needs.
Examples of Orgahexa Products
› Bed sheets
(Co-developed with Nemours Co., Ltd. - a manufacturer of furniture/beddings)
› Golf wears
(Co-developed with Bridgestone Sports Co., Ltd. - a manufacturer of sports gear)
› Wall / Floor furring and curtain lining
(Co-developed with Institute of Evidence Based Health-promotion Housing of Tokyu Homes Corporation)
› Suite specially designed to help alleviate stiff shoulders
(AOKI Inc. - a menswear maker)
Originally Developed Products
› Orgahexa Belly Warmer
› Orgahexa Neck Heater
› Orgahexa Eye Warmer
› Orgahexa Insole